An Extra $3000 In Resale Value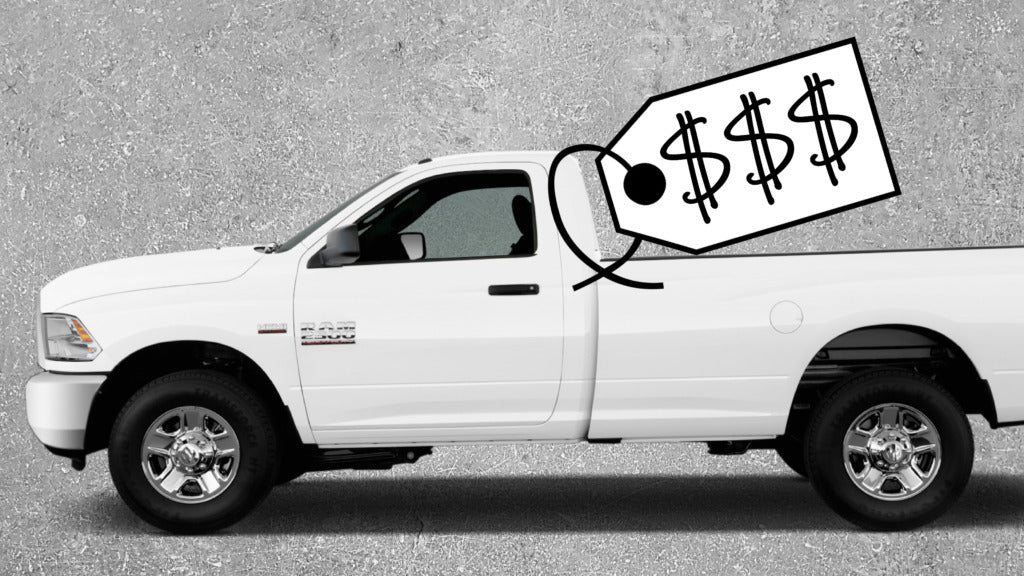 Black Hawk Energy Services' trucks are on the job 24 hours a day servicing oil wells in the Williston, ND area oil fields.  They implemented TigerTough seat covers as a part of their preventative maintenance plan and saw the resale value of their trucks increase dramatically.  As Travis Hjort put it,
"I've got nothing but positive things to say"
.
Black Hawk Energy Services' logo embroidered on their seat covers.
B
lack Hawk Energy Services is a 24/7 oil well-servicing company in Williston, ND.  They do the tough, greasy, oily stuff once a well is fracked and running. As Travis Hjort, the Shop Foreman puts it
"that's when we come in and basically get it as dirty and grimy as we can and try to complete the well as fast as well can."
Since they're always on call, Travis says that it would be easier to count the engine off hours rather than the engine on hours on their equipment.
We've been working with Black Hawk Energy Services since 2014, so we sat down with Travis to get his input on TigerTough seat covers.
Before we got to know each other, Black Hawk Energy Services was just ruining their trucks because they didn't know there was another option and were too busy to look for one.  If you're familiar with the oil fields, you'll understand. They go flat out until something breaks, fix it, and go flat out again. While this was working, Travis wasn't happy with it because, as he puts it, "
It looks like a rat's been living in the seats for the last four years….."
They were getting a really low valuation on their crew trucks when the fleet buyback company came to evaluate the vehicles.  The representative from the company couldn't even get in the vehicles because they weren't comfortable getting into a truck whose seats were covered in oil and grease and were completely torn up.  They found that the buyers would give them an estimate based off of a visual inspection of the trucks.
Once Travis and his team got their feet underneath them, they started implementing a better preventative maintenance plan which included installing TigerTough seat covers on new trucks before they ever went into service.  This meant that no oil-covered technician ever came in direct contact with the factory seats.
Now, Travis says, they go about their job without worrying about the interiors of their trucks.  They can grease the entire carrier for a rig and rush to the next job, jumping into the truck covered in grease, dirt, and whatever else you pick up around an oil well.  They wipe the seat covers off the best they can and keep doing the stuff that makes them money. When a rig is down and they can take time out for a service day they'll pull the trucks' covers off, wash them, and put them back on, leaving a clean truck for the next crew.
Travis says he is at the point where he is analyzing when to get rid of vehicles and equipment rather than running them into the ground.  Once a truck gets to the end of its useful life with them, he appreciates the fact that he can take the seat covers off and have brand new seats underneath.
While Travis attributes their new preventative maintenance planning and better schedules to the $3000 increase in their trucks' resale values, he says that seat covers are a big part of it.  Here is what he has to say about it:
"I'm sure it's not all TigerTough, but in some respect it really is. When you open the door, you see a brand new seat in a truck with 170,000 miles, but you're like, oh it's been taken care of."

"I think first appearance, you can't really deny that first appearance, psychologically for the human brain, it's true.  When you can actually get, the used car guy can actually jump into the vehicle instead of being like, oh, I've got my nice pants on, like not a chance.  Yeah 5K, check that box for 5K max or whatever, when they get in there and fire it up and do a function test and feel comfortable, that's huge."

Want to learn more?  -  Get a sample!